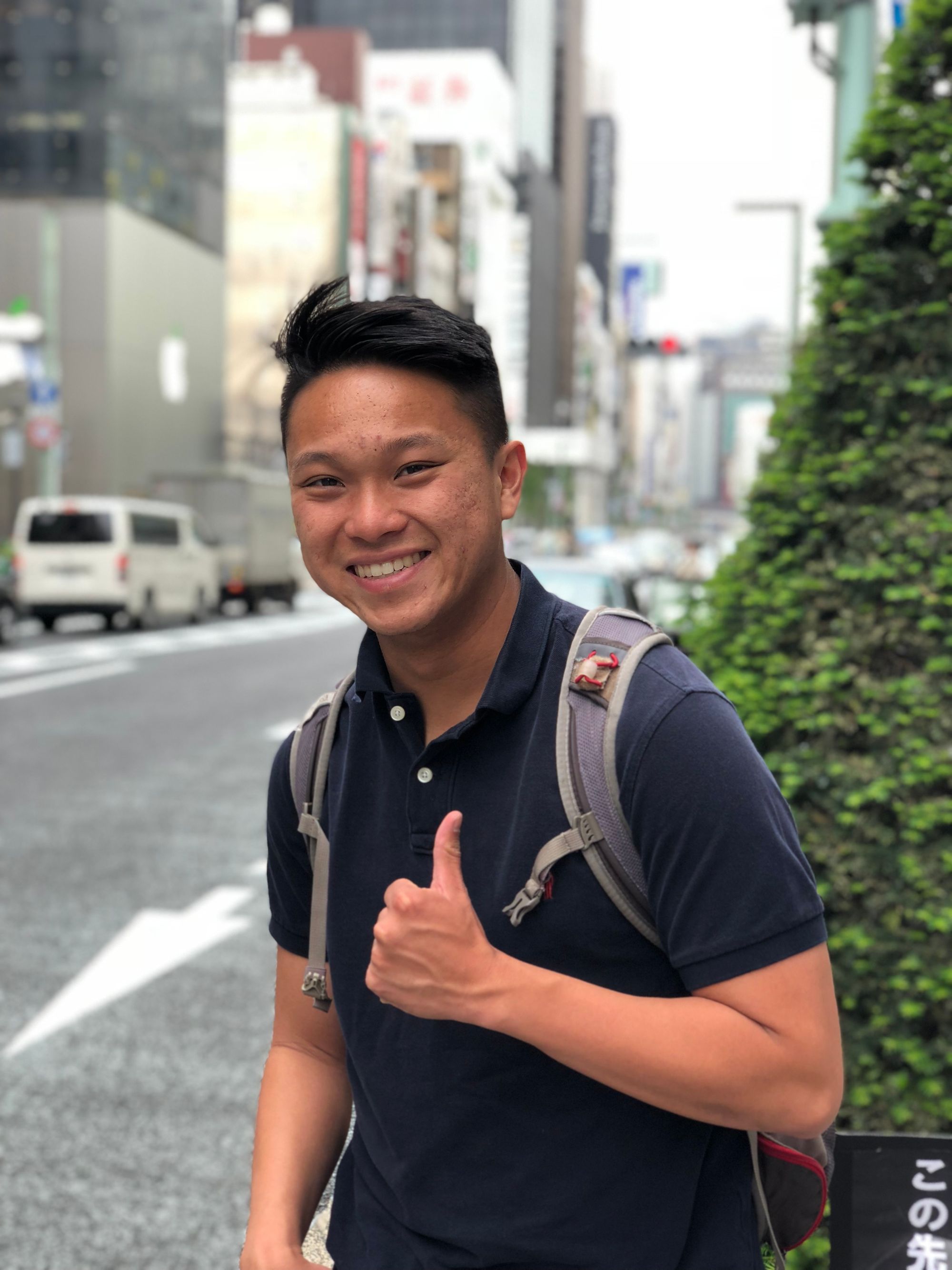 Where did you go to school?
University of California, Berkeley—Go Bears! 🐻
What was your favorite class there?
I enjoyed a course on machine learning. I nerd out heavily on math, so learning how I could apply it to learning and optimization problems was sweet.
If you're keen, check out my professor's course notes here.
What was your favorite late-night food?
TOP DOGGGGGGGGGGGGG (check 'em out).
Best sausages and sass you could get til 2AM.
Why did you apply for the internship at Ripple?
I was a sophomore at the time and wanted to apply what I had learned to the world. Fintech was a space that interested me as more companies were tackling problems in e-commerce, financial inclusion, etc. "Blockchain" was also a mystery to me at the time and was just starting to buzz. So I reached out to learn more about these fields and thankfully landed an internship here at Ripple.
Were you involved with crypto or blockchain at your school?
Before my internship at Ripple, no. After, very much so!
I followed crypto avidly and researched blockchain applications with Blockchain at Berkeley and UCSF. I also dabbled with running trading and market making bots on crypto exchanges. If I hadn't spent time at Ripple, I doubt I would have gotten into crypto in the first place.
Well... maybe I would've bought into The Crypto Boom of Late 2017 🤷🏻‍♂️
What was your biggest surprise as an intern?
How kind and warm everyone I met and continue to meet is. I didn't expect to come out of my internship with so many relationships I'd fondly look back on – a lot of these have even become friendships I frequently keep up with!
For reference, I tried several other gigs and teams after interning at Ripple. They were fun and formative, but I'd always look back on Ripple's inviting and energetic culture as an environment I wanted to be in after graduating. You could guess by now that a large part of my decision to come back is to continue building relationships and being a part of team Ripple.
What was the hardest problem you solved as an intern?
Like many interns elsewhere, I put a lot of effort into adapting and getting out of my comfort zone to learn and grow. A lot of tools, processes, and communication methods were foreign to me – this was my first "formal" work experience – so it took time to reach a point where I felt like I knew what I was doing.

Thankfully, I had a lot of help and mentorship throughout my internship. Everyone I worked with was incredibly interested in my development so it was easy to ask for help and learn from others.
How long have you been a permanent Ripple employee?
I've been at Ripple for 2 years!
What's the biggest difference between being an intern and a permanent employee?
Simply, the difference in the amounts of domain knowledge possessed. A full-time employee has generally found and solved more problems at Ripple compared to an intern that's still green when it comes to our processes, traditions, and work.
A great aspect about Ripple's internship program is that interns are able to positively impact our products – RippleNet, Xpring – and the organization as a whole once they have the context they need. A couple of examples:
A coworker who interned in 2018 shipped our request for payment feature that's used by our customers today!
My mentee, Mithun, in 2019 contributed code that is running in production today. Since coming back, he's continued working on his summer project and grew it into the backbone of our monitoring system.
With this in mind, full timers play an integral role in making sure knowledge is organized and available so that interns (and new-hires in general) are able to efficiently  contribute and feel integrated immediately.
The dynamic is that permanent employees actively listen and address questions from new Ripplers, and new Ripplers, like interns, question and explore everything with new eyes.
What problems are you solving now?
I'm currently working with our core team to enable asynchronous messaging across our network. We're keen on making RippleNet even more reliable, scalable, and user friendly. This project involved learning about and leveraging message queue infrastructures, designing an async-capable payments network, and refactoring our core logic to support asynchronous processing.
Additionally, I've been working on – for much too long, by my own procrastination – designing and producing Ripple soccer jerseys made for our intramural soccer team. During the season, we rally and play every week.

If you're interested in tackling distributed computing problems, playing soccer, or looking to help make financial inclusion a reality for all, Ripple is the place for you!